Spring is on the way! We're enduring Winter, but before you know it - trees will bloom, and the sights and smells of vibrant springtime will be in the air once more.
You may be thinking of selling this year, or maybe you just want to refresh your home and have a new perspective for a new season. What are some things you can do to prepare?
Read on to find out.
[ 1 ] Make a List
Start by making a list. There's a reason why we create lists for the groceries we need to pick up when we are out. It helps us remember what we have to do! With so much going on it is easy to forget the order of things at home. If you create a project list, you can easily manage and prioritize what needs to be done and by when. Trust me. Organize this stuff. Make a list.
[ 2 ] Prioritize Your Cleaning
Clean out the obvious areas first. Why? If you find the market closing in on you last minute, it can be at least dismissable when there are some minor things laying around the house or something you forgot to put away. If the rec room is still full of boxes from last winter's Christmas though, it will just come across as clutter and not allow potential buyers to envision themselves in the home as easily. There's no reason for this so why don't we just start with the rec room? Anything that is largely out of place in your home should be dealt with before the little things - even though the little things are small and easy victories.
[ 3 ] Brighten Things Up
Is your home feeling a bit dark? Go to the store and spend a bit of money on nice, bright LED bulbs for your home! You may not get to keep them all when you move, but at least the corners of your home are lit up now. There is nothing worse than going for a showing and struggling to see the colours and decor of the home with the lights on. It makes buyers feel like something is out of place and its underwhelming. You did all this work to clean your house up - SHOW IT OFF!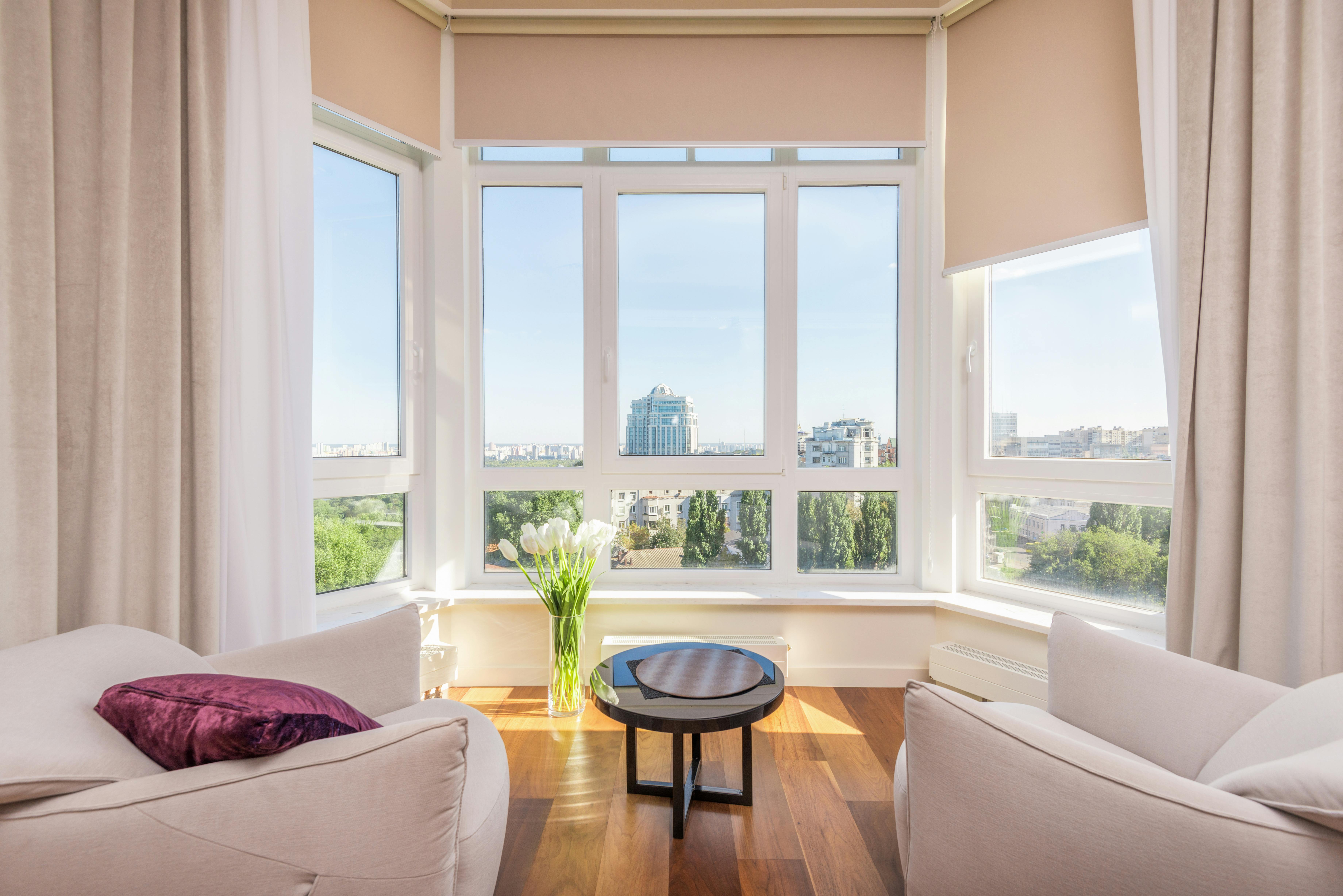 [ 4 ] Slap on Some New Paint
This goes hand in hand with putting some new lights in. There are several attractive things about putting some new paint on the walls. First, you get to enjoy it while you are still at home. Secondly, many people attribute the smell of fresh paint to new or well-taken care of homes. It's just the way it is. Thirdly, you get the choice to change the whole vision and flow of the house. Colours can add a splash of seriousness in workspaces, or accents of play in the children's bedrooms. It's not a bad idea to think about who will most likely buy your home and perhaps paint in a way that attracts that type of person. Lastly, painting can be fun! Order some pizza and some drinks then go to town with your family or partner! It's a great way to spend a day!
[ 5 ] Talk About Pet and Child-Minding
When you have put all this hard work into making your home shine for potential buyers, you want to be sure that when they arrive for a showing it stays that way. Tidy up before you leave and make sure you have a place for your beloved family pets and your children to go. This could be as simple as loading them up in the car with you, or maybe you all spend the evening at grandma and grandpa's house. Maybe there is an open house and you happen to be busy that weekend. It doesn't really matter what's going on, but make sure everyone is safe and somewhere else when people come to check your home out. It minimalizes the distractions and potential noise for buyers so they and their agents can really dig into the features of your home. There is a small caveat here: it can depend on who's coming to view your home. In some instances, buyers prefer seeing a home in full action as it maybe reminds them of beautiful home-grown roots and what it could be like for them.
[ 6 ] Time to Deal with the Yard
It's been winter for the past couple of months - and a snowy, icy, cold one at that! It is vital you take some time to correct the exterior of your home and wash away those winter blues. Try and give your siding a pressure wash, replace the exterior bulbs, clean out the gutters, and throw some paint on the trim around your windows. The first thing people look at when seeing your home is undoubtedly the outside. It is going to give the first impression, whether it has great curb appeal, or is less than desirable to look at. Let's make sure it's the former! Mow the lawn, trim the hedges, put out a fresh welcome mat, and deal with any damages the icy cold weather may have left you. This is a big one to remember as we enter spring.
-----
These are just a few things you can tackle in order to help you get the best value possible for your home! It is important to keep your home looking as good as new because no matter the market, people are likely to spend the most money they ever have on your home. When they approach your driveway and walk through your door, we want buyers to take in everything you've done and imagine themselves living with their family, enjoying the sights and sounds, and being proud of the place they will soon call home. A bit of effort on your part now will make sure a smooth transaction takes place for everybody involved.
My goal is to help you succeed through professional guidance, ethics, and knowledge. And hopefully, we can become friends along the way!
Words
Characters
Reading time